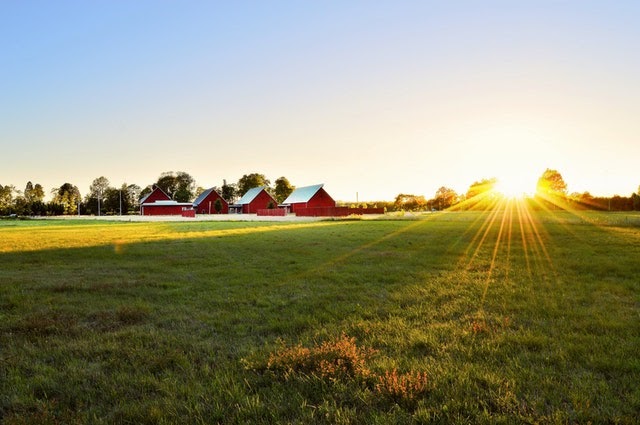 While life in Lafayette and the immediate area often centers around the university, Battleground is much more a bedroom community. Families flock to the area a few minutes north of the livelier Lafayette, and West Lafayette, to enjoy the tranquility and family-friendly pursuits like little league games on a warm Saturday afternoon, a visit to Prophetstown State Park and it's real-life farm, or a stroll around the historic battlefield for which the town is named.
For those living in the Battleground community, life is pretty pleasant, a slice of Americana, to be sure. Those who invest in rental properties in Battleground will likely have no trouble seeing a return on that investment. But keeping up with the demands that come with being a landlord can be exhausting.
Managing Your Battleground Property
When it comes to managing your rental property there are a few things you need to consider. Especially if this is the first time you've owned a residential rental. Your Battleground property management should be carefully considered before you jump in on your own. Here are 5 things no one tells you about Battleground Property Management.
Do Your Research on Local Laws
Like all states, Indiana has specific laws regarding the landlord-tenant relationship. These laws are designed to protect both landlord and tenant and can be fairly involved. If you're planning to personally see to your Battleground Property management you need to familiarize yourself with the local rules and laws regarding residential property rental. Knowing and understanding the rental laws will help avoid problems in your future relationship with your tenants.
Tenants Don't Magically Appear
No matter how lovely your property, or how desirable you think it is, you will need to market your Battleground property, in most cases, at some point. In order to invite the right tenant you'll need to do more than put a flyer on a bulletin board at the grocery store, or advertise on FaceBook. In order to attract the type of tenant you'd like in your investment property it's necessary to spend a little money and advertise.
You Need to Prequalify Your Tenants
One of the most difficult aspects of finding the right tenant is doing a background check. This can be costly in order to be effective. Deep-diving into someone's credit history, checking their references, and ensuring they are not a skip risk, is also time-consuming. Working with a local Battleground property management company is the easiest way to confirm your potential tenants are the right renters for your property.
Be Prepared for A Vacancy
No matter how inviting your property may be you will eventually experience a vacancy. This can be difficult to deal with as it directly impacts your return on investment. Be prepared for a vacancy, as it will happen, but market your property as aggressively as possible in order to avoid an ongoing lack of rental income. Again, a Battleground property management company is the answer to limited episodes of vacancy.
You'll Be "On Call" 24/7
When you manage your own Battleground property you need to be prepared for those middle- of-the-night plumbing emergencies, or regular maintenance issues and repairs. Making sure you have the available cash-flow to hire professional plumbers, electricians, and the like is also recommended. Just like with your own personal home, the upkeep and maintenance can be time-consuming. Be prepared.
Leave It to The Pros to Manage Your Battleground Property
Owning a rental home is often overwhelming enough without taking on property management of your rental investment. You need to go into your landlord experience with eyes wide open. Be prepared for difficult experiences such as neighbor complaints regarding your tenants, difficulty in collecting rent on time, damage to your property, and even evictions.
Partner with an experienced and knowledgeable company for your Battleground property management and leave the headaches to the pros. PMI Lafayette is your local Battleground property management authority. We are your "boots on the ground" and will make sure your rental property is maintained and your tenants are happy.