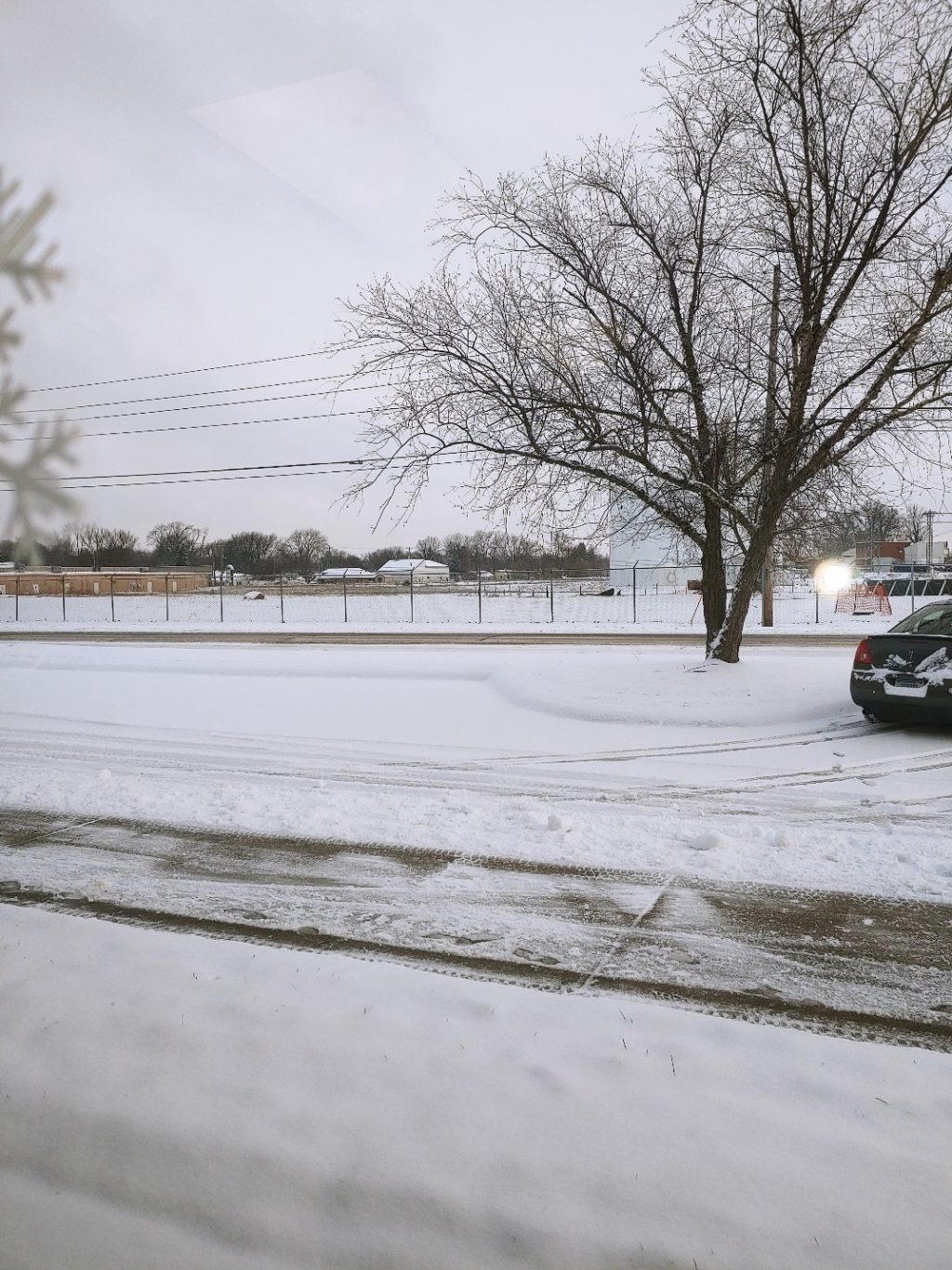 This morning we had our 1st accumulating snow fall of the season. The schools are on a 2hr delay. The plows are out, and the tow trucks are working overtime.
I think people forget how to drive in the snow… we do have a layer of ice under the snow on the side roads. There were several slide offs, fender benders and upset people this morning on the way to work. All we need to do is leave a bit earlier, leave plenty of space between cars and remember 4wheel drive and AWD are no match for the ice.
I believe the first snow fall is magical. The undisturbed yards, fields are so majestic. Not as magical as Christmas Eve snow…but a close second. When I think back to when I was a kid, it snowed every winter…I even survived the blizzard of 1978 and the ice storm of 1991…After the blizzard I remember building tons of snow tunnels, walking straight on to the roof from a snow bank, taking snow mobile rides around town. During the ice storm we didn't have cable (before internet was in homes) or phone service. We played a ton of board games and watched VHS tapes. Looking back on these two events I just remember the fun we had as a family!
#1stsnowfall #blizzard1978 #pmilafayette #propertymanagement #icestorm1991 #VHStapes